#16
#16 / 2019

#16 is a light installation that can be interacted with through the compass-data of mobile phones. Visitors can become part of the installation by standing in the middle of a metal frame, equipped with 16 tubular LED-lights. The installation will track the direction of the visitors, and lights will turn on the same direction the mobile device is pointing to.

#16 magnifies an invisible function of your phone. One small movement will have a big influence on the space the installation is placed. It is where the audience will be emerged into the dazzling strobe effects of the fast moving lights.


Also seen as an audio-reactive installation at Syntax v9; a club night by Arnhem based collective

Syntax

.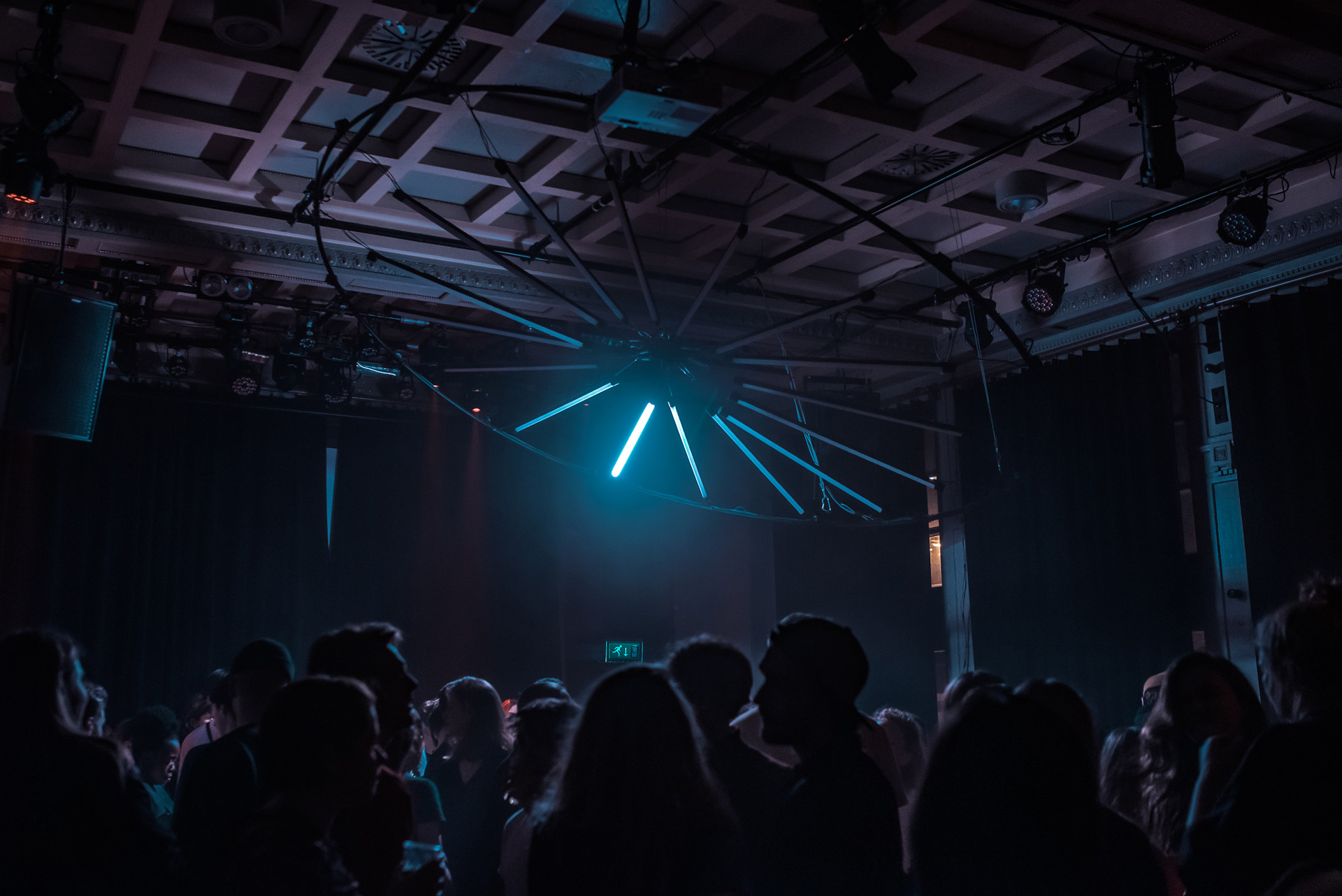 Photo's Syntax by

Jesse Wensing
Video

Nijmeegse Kunstnacht

by

Eva van Boxtel
Video Syntax by

Quintie Bessels